How to create a MetaMask wallet?
You are getting into cryptocurrency and you have heard about MetaMask, a solution that allows you to consolidate your cryptocurrencies into a wallet and accessible via your web browser. But you have several questions about MetaMask wallet: How to set up a MetaMask wallet and how to use it? Do not worry, we will help you with this tutorial!
To give a definition, MetaMask is an online cryptocurrency wallet that mainly runs on the Ethereum blockchain but that can also access a variety of other specified networks like the Binance Smart Chain (BSC). Also it acts as an Ethereum browser, allowing you to use decentralized applications (dapps) and to use your cryptocurrencies in a very secure environment.
We invite you to read this article to know if MetaMask is safe to use.
In addition, you should know that this wallet can be used to stock Ether and other cryptocurrencies built on the Ethereum bockchain.

This solution works like a bridge between browsers and the Ethereum blockchain. That's why MetaMask is available as a browser extension in Chrome, Firefox, Opera and Brave.
How to install my cryptocurrency wallet?
First, you must go to the MetaMask official website and download the version that is compatible with your browser (for Brave, you need to download the Chrome version).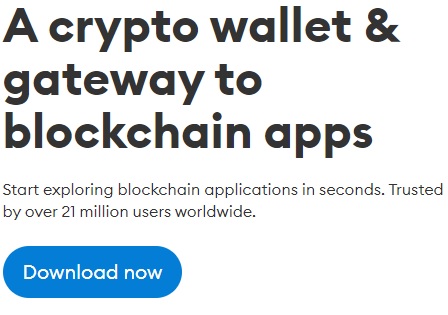 If you are on Chrome, click on "Add to Chrome":

Then confirm that you want to add the extension: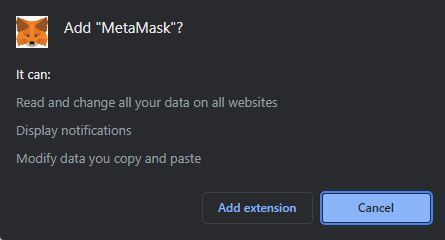 How to create a MetaMask account?
Now that the extension is installed, you should see an icon in the top right corner of your browser:

.
Click on it, and choose whether to import an existing cryptocurrency wallet or to create a brand new one.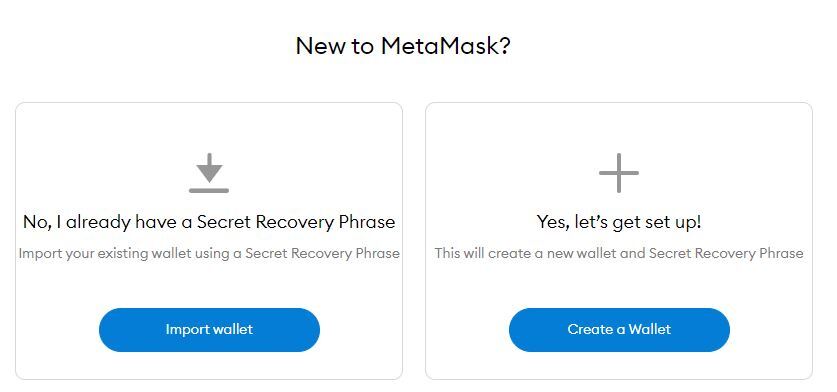 In any case, you will need to secure your private key with a password. Use a strong one for optimal protection of your funds.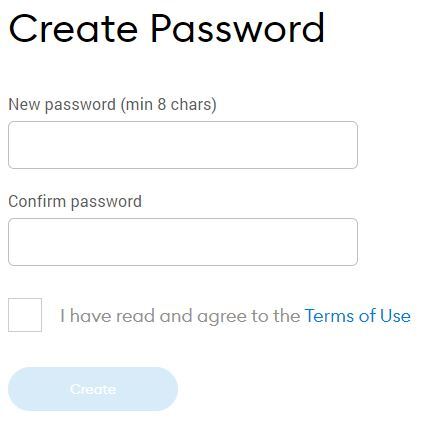 Then, MetaMask will ask you to save your back up phrase. Your back up phrase consists in 12 words that will be given to you and that allow to recover your funds in case you cannot access your device anymore.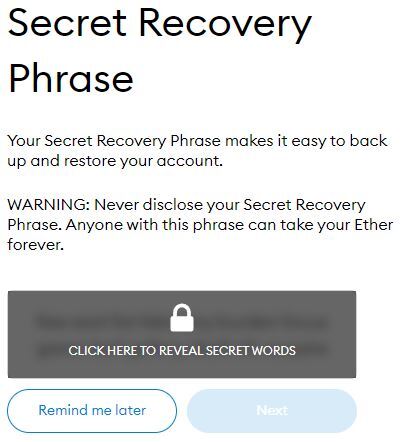 Disclaimer: Your 12-word seed phrase is the only way to recover your funds, should you lose access to them. Indeed, it is recommended to write it down on paper and to store this paper in a safe place. You should always keep it secret and might want to store it at multiple locations.
How do I send funds to my cryptocurrency wallet?
For this purpose, open your cryptocurrency wallet by clicking on the icon in the top right corner of your web browser page:

.
On your ETH account, you must select "Buy":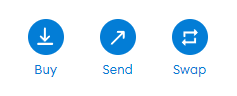 Then click on "Directly Deposit ETH":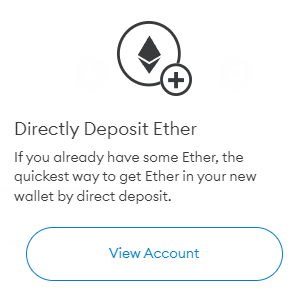 Your ETH address will be displayed here and this is the one you need to send ETH to if you want your funds to be available on MetaMask.
If you imported a wallet that already had ETH on it, you can create an account on Cruxpool.