In this tutorial, you will learn how to create, use, store, receive and send cryptocurrencies with Trust wallet.

Trust Wallet is a multi-coin wallet acquired by Binance in 2018. It will allow you to store, send, receive and exchange different cryptocurrencies with a single account. It supports many cryptocurrencies including Bitcoin, Ethereum, Ethereum Classic, Binance Coin or also Ravencoin. You also have the possibility of staking on Proof-of-Stake coins such as Tezos, Cosmos or Tron.
You can see the complete list of cryptocurrencies supported by Trust Wallet by clicking here.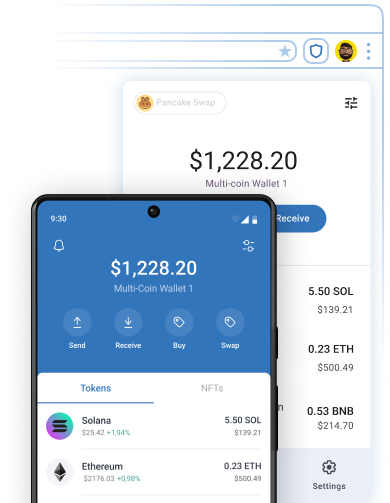 How to create your Trust Wallet?
After downloading and installing the application. You will arrive on the page below. Click on Create a new wallet.
Then, You will have to write down your recovery phrase. Be sure to write it down and keep it. Do not share it. If you lose your recovery phrase, you will no longer be able to access your wallet.
Then, you'll need to check your backup phrase by typing the words in the correct order. After this verification, your account is created and you can access it.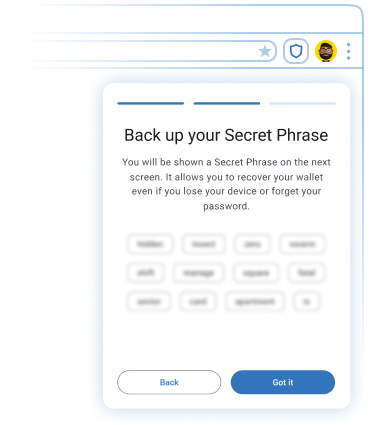 How to set up your Trust Wallet?
Choose your FIAT currency
Choosing your FIAT currency will allow you to buy and see the exchange rate between this currency and the differents cryptocurrencies available on Trust Wallet. By default, the FIAT currency is on the US dollar. – $USD. To change it, go to Settings and press Currency. You will be able to choose the currency that is best for you, such as the euro – € or the pound sterling – £.
Activate notifications will allow you to be notified when you receive transactions on one of your wallets. To activate this setting, press Settings then Push Notifications. Tick the mention Allow Push Notification to activate notifications.
Choosing speed of transactions
Choosing transaction speed allows you to better manage your transaction costs. In fact, your transaction fees will be much higher if you make a fast transaction. In contrast, your fees will be lower if you choose a slower transaction.
To change this option, go to Settings and then tap Transactions and Transaction Cost. You will now have 3 choices :
Cheap – Low transaction speed but low cost
Regular – Perfect balance between speed and transaction cost
Fast – High transaction speed but high cost
Secure access to your Trust Wallet account
In order to make your access to your Trust Wallet wallet even more secure, you have the possibility of locking your account. To do this, go to Settings and check the option App Lock.
After checking it, a new page will appear. You will then be asked to enter a 6-digit password. You will be asked for this password every time you launch the application.
Once you have chosen your password, a new category should appear. It is called Advanced Settings. Click on it and confirm your password. You will have access to advanced settings such as Auto-Lock, which allows you to change the duration of the application lock, Lock Method, which gives you the choice of unlocking your application only with the password or with an alternative verification method, such as FaceID (for iPhone owners).
Finally, you can activate the Transaction Signing option, which allows you to check each and every time you make a transaction.
Add crypto wallets on Trust Wallet
When you open your account on Trust Wallet, you will have, by default, a Bitcoin, Ethereum and Binance Coin wallet. To add more coins to your account, press the + icon in the top right corner of your wallet. You will then see the long list of currencies available on Trust Wallet. Tick the coins you wish to add to your account.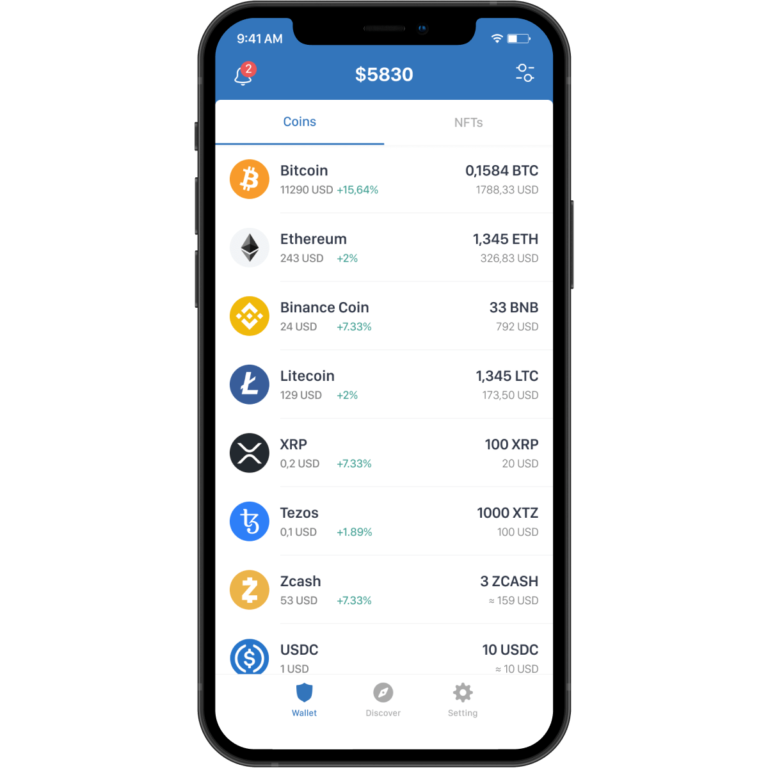 Receive cryptos on Trust Wallet
To receive cryptocurrencies, you will need the wallet address. Go to the Wallet tab and tap the coin that will receive the future transaction. On this new page, you will be able to see the status of your account. Press Receive, to get access to your wallet address.
Make a transaction on Trust Wallet
To send a transaction in cryptocurrency, you will need to go to the Wallet tab and tap the corner that will be the subject of your transaction. Click Send. Add the wallet address of the receiver on the first line and enter the amount.
That's it for this guide, we hope you found it useful and we invite you to visit our
Support Center
for more such guides.