If you have landed here, it's because you are looking for information on how to mine Firo.This cryptocurrency is known for its privacy. We will see in this start mining guide what tools and software are needed to mine this private currency properly.
So let's get started!
What is Firo, this private currency to mine?
Formerly known as Zcoin, Firo is a project and cryptocurrency that guarantees financial privacy. Indeed this project promises to remain "anonymous financial transaction authors" and wants to be the strongest anonymous financial service without sacrificing its usability.
By doing this, this cryptocurrency wants to ensure freedom of commerce. Project members think that freedom of commerce can facilitate a state of peace and financial prosperity between countries and cultures. By guaranteeing financial privacy, Firo can directly guarantee fungibility, an essential property for free commerce.
This Firo is a private currency focused on respecting the privacy of its users. Furthermore Firo can be mined efficiently with GPU and CPU devices, but can not be mined efficiently with ASIC devices.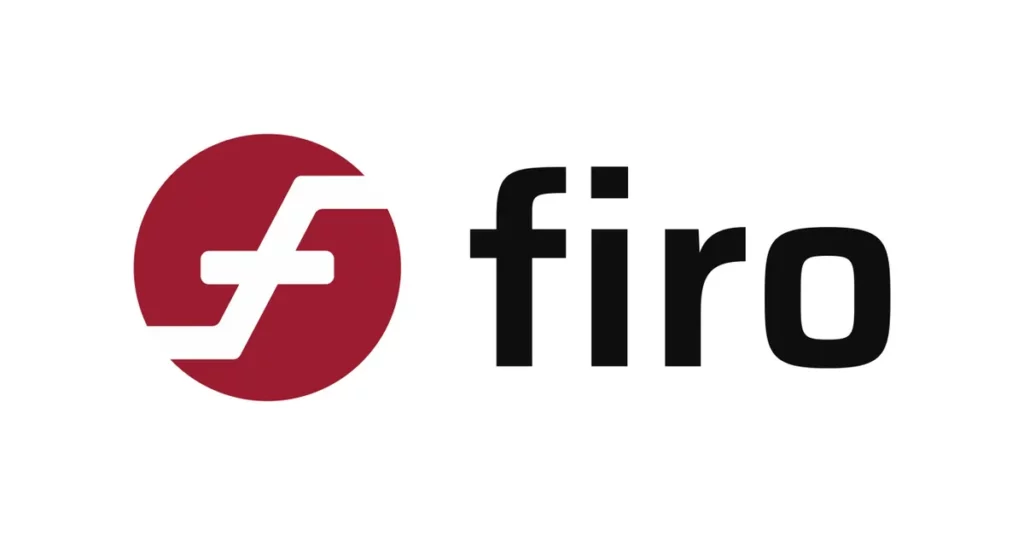 Open a Firo Electrum Wallet
In case you are interested in mining and using this cryptocurrency, you must have a dedicated wallet. You have several options, services to open it. First you have the official wallets created by the Firo Organisation. You have 3 different versions: QT, Electron, and Electrum. If you are interested, you can access to our tutorial to open a Electrum Wallet. In case you created a Electrum Wallet, do not forget to set the receiving address without an expiration date.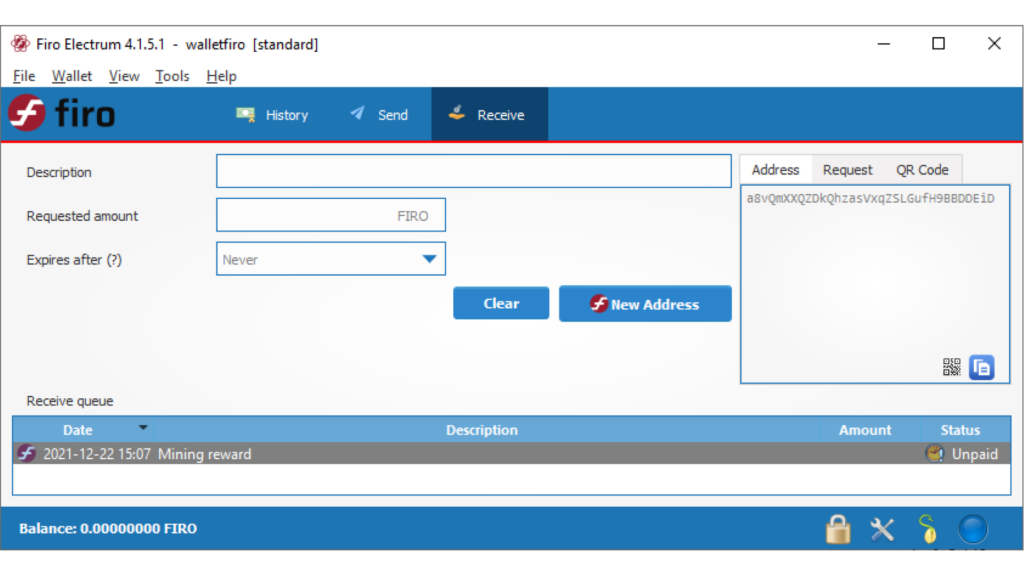 There is also an official application for the Firo wallet that can be downloaded. Otherwise you can use other third-party wallets like Trust Wallet or ZelCore Wallet.
For a mobile crypto wallet, you can download Firo Mobile Wallet for Android, Campfire Wallet for Android or Campfire Wallet for iOS. 
Please note: Firo crypto wallet addresses are case sensitive. To learn more about Firo addresses: https://learnmeabitcoin.com/technical/address.
How to mine this cryptocurrency Firo?
Before giving you the instruction to connect to our pool, it is essential to share with us basic knowledge about mining Firo.
In order to secure the network, Firo uses mining and masternodes. It uses FiroPoW as a mining algorithm and it is mining is ASIC-resistant.You will be able to mine this cryptocurrency only if you have a minimum 4Gb VRAM graphic card.
GPUs HASHRATE WITH FIRO MINING
As a result of the ASIC-resistant current regulations on the network, Firo mining uses graphic cards. Hashrates are expressed in MH/s. If you want to be aware of hashrates for each GPU, you can go to Whattomine.
If you want to know more, feel free to read our article to find out which GPUs have the best hashrate for mining according to your needs.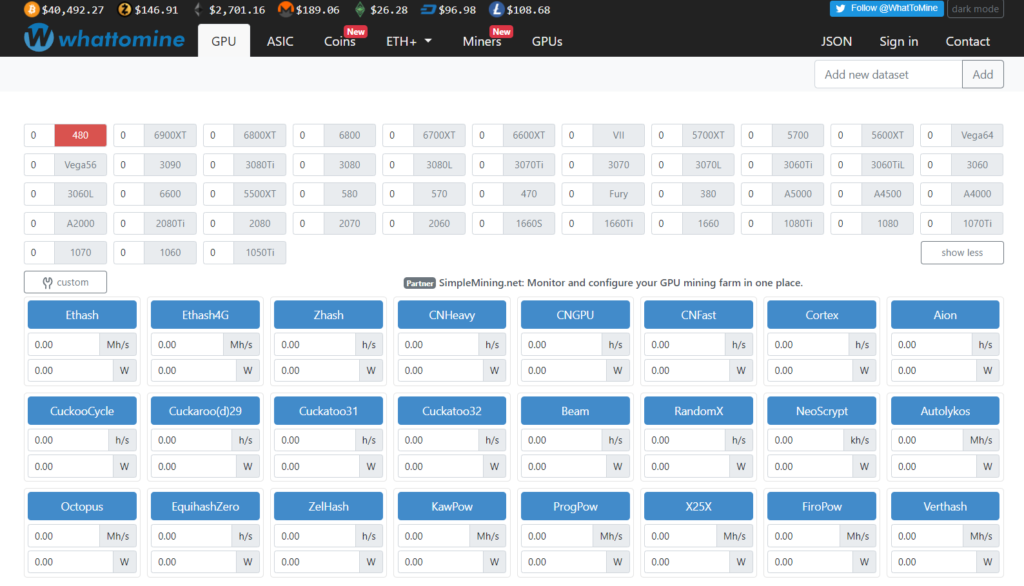 Start mining Firo on Cruxpool
Cruxpool provides a Firo mining pool. We use a 0% PPS (Pay Per Share) scheme and transactions run every 3 hours. The minimum threshold is 0.1 FIRO and the maximum is 1000 FIRO.
In addition, transaction fees are paid by our mining pool!To start mining, you need to use mining software that can mine this cryptocurrency. There are several mining softwares for this cryptocurrency mining. Here is a list of softwares where you can use for mining this cryptocurrency.  
If you want to connect your rig or GPUs, enter one of these in your mining software, depending on your region:
firo.cruxpool.com:2222
firo-eu.cruxpool.com:2222
firo-us.cruxpool.com:2222
firo-asia.cruxpool.com:2222
For simplicity, you can also use our command line generator to generate the script needed to run the chosen mining software.
If you do not have the hardware to mine, you should know that Firo is available on Mining Rig Rentals with port 22222!
If you are not familiar with this rig rental website, find out how to use Mining Rig Rentals in our dedicated tutorial.
If you use HiveOS to mine cryptocurrencies, it is possible to create a HiveOS flight sheet to mine Firo at 0% fees with Cruxpool.To mine Firo with HiveOS, you need an account first. You can read our tutorial on how to set up HiveOS.
Once your account is registered, go to the "Flight Sheets" tab to enter the information needed to mine Firo. Of course, you must register a crypto wallet in advance in "Wallets" to receive your cryptocurrencies.Click on "Create Flight Sheet". 

Then, choose your worker previously saved in "Workers".
In "Flight Sheet", click on the rocket next to your flight sheet dedicated to Firo mining.
Your Firo mining is launched !
You have the basic information on how to mine this private currency. Remember: you need a GPU/CPU (or even a rig), a crypto wallet and a mining software. After that it is up to you to decide whether you want to mine alone or with several people using a mining pool. If you are interested in mining with a mining pool, do not hesitate to join Cruxpool!