Starting EthereumPoW mining guide
Nostalgic about Ethereum? If you read this, you probably heard about what was going on during The Ethereum Merge. Indeed, the main Ethereum chain had changed its proof system by passing on Proof of Work instead of Proof of Stake.
Nevertheless, some people were against this update and prefer to continue to mine Ethereum as it was before The Ethereum Merge. This is why developers created an EthereumPoW Blockchain.
Do you want to mine EthereumPoW? Check our tutorial!
Based on the original Ethereum blockchain, EthereumPoW is a fork that aims to use the Proof of Work system while the main has moved on to Proof of Stake. So, when Ethereum main chain reached the block 15537393 and switched on PoS, ETHW forked to stay in the original system.
This project is supported by influential Chinese miner Chandler Guo and Justin Son, cryptocurrency entrepreneur, founder of TRON, and Poloniex owner.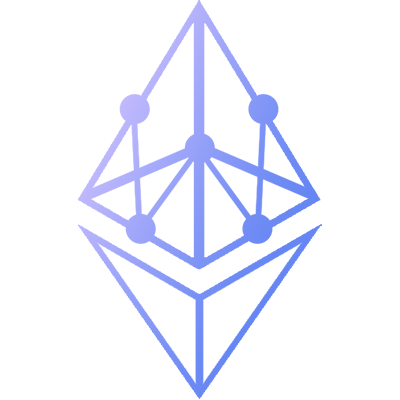 EthereumPoW aims to recover the initial PoW-based Ethereum. That is why ETHW Core make some changes just as the end of the difficulty bomb and EIP-1559. The Core team also wants to support 4Gb VRAM GPU, so it is planned to reduce the DAG to 4G. No decision is made for the mining algorithm to be ASIC-resistant.
If you want to learn more about this cryptocurrency, we invite you to browse the website dedicated to EthereumPoW.
As a reminder, EthereumPoW uses the Ethash algorithm. You will be able to mine this cryptocurrency if you have a GPU with at least 6 GB VRAM.
We are an EthereumPoW compatible mining pool and use a PPS system of 1% by averaging over the last 5 blocks found. Transactions take place every 3 hours, and we support transactions on payments! The minimum threshold is 0.1 ETHW, the default is 1 ETHW, and the maximum is 1000 ETHW.
To start mining EthereumPoW with Cruxpool, you need to connect your worker(s) to our mining pool, and put your crypto wallet address or username (if you use a Cruxpool account) on your mining software.
1/x [ a long long thread ]
The Manifesto of Proof-of-Work: An Open Letter to the Ethereum Community

"He who fights too long against dragons becomes a dragon himself; and if you gaze too long into the abyss, the abyss will gaze into you."

- Friedrich Nietzsche pic.twitter.com/rywLMQVbTw

— EthereumPoW (ETHW) Official #ETHW #ETHPoW (@EthereumPoW) August 10, 2022
Which crypto wallet to choose for mining EthereumPoW?
You can store, receive, send EthereumPoW in any wallets which support custom RPC and some exchanges.
You can also have an EthereumPoW crypto wallet address by using MetaMask. For those who are not familiar with this product, it is an Ethereum-based hot wallet available by a web browser extension. If you want more information, you can check our tutorial on how to create a Metamask wallet.
As the Ethereum Proof of Work cryptocurrency is not natively on MetaMask, you have to add it manually on the wallet. In order to add ETHW into your MetaMask, you must follow these steps:
Once you open MetaMask, click on the "Add Network" button, a new window will appear. In this new page, you have to fill in some information to add the ETHW network.
Network Name: ETHW-mainnet
New RPC URL: https://mainnet.ethereumpow.org
Chain ID: 10001
Currency Symbol: ETHW
Block Explorer URL (Optional): https://mainnet.ethwscan.com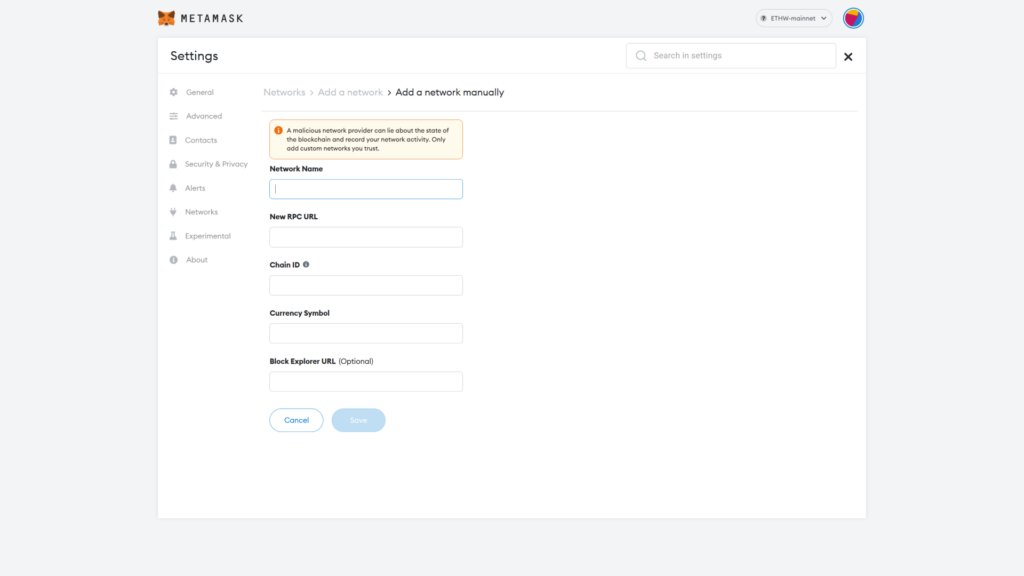 Ignore all the warning messages and then click on "Save". Your ETHW wallet is now created.
FYI: If you have some Ether in your Ethereum wallet, you will have the same amount in your new EthereumPoW wallet. Indeed, when there is a fork on a chain, you will recover the same amount of cryptocurrencies that you already have in the original blockchain. 
There are three main mining software for this cryptocurrency: Nbminer, T-Rex, and TeamRedMiner. We made a tutorial for these mining software, so you can follow this to mine EthereumPoW.
Cruxpool has an EthereumPoW mining pool and If you want to connect your rig or GPUs, enter one of these in your mining software, depending on your region:
ethw.cruxpool.com:5555
ethw-eu.cruxpool.com:5555
ethw-asia.cruxpool.com:5555
ethw-us.cruxpool.com:5555
For simplicity, you can also use our command line generator to generate the script needed to run the chosen mining software.
Once you have extracted a good amount of EthereumPoW, you can get more out of it. If you want to convert it into fiat, you can use an exchange.
Here are some exchanges that support the Proof of Work Ethereum:
FTX
Gate.io
Huobi
Kraken
Kucoin
Poloniex
Bitfinex
MEXC
That's it! You know more about how to mine the EthereumPoW cryptocurrency. As you can see, the way to do it is very strongly similar to Ethereum from the past.
If you have any questions, feel free to contact us on our Discord group!